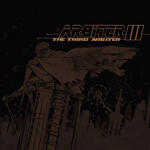 [Bandkanon.]
---
webcomic author and jrpg nerd
---
about.
---
Friends call me Band.

Apa.

I make webcomics and the like, and I hope to some day self-publish physical copies for people to hold in their hands and sniff-- I mean read.
LINKS.
hobbies.
---
Here is a list of things that I am both endlessly obsessed with and also that shaped my overall aesthetic as an artist and a writer. Look on in awe at my Superior Taste.

Games:
Final Fantasy (IX, VIII, X, VI, CC in order of favorites)KenshiLennus 1 & 2Tomb Raider 1-3Metal Gear SolidMediEvil
Anime:
KaibaPalme no KiThe SlayersAngel's EggDororo (2019)Memories
TV (non-anime):
FarscapePirates of Dark Water
Movies (non-anime):
The Dark CrystalHeavy Metal the MovieBladerunnerThe Chronicles of Riddick
Manga/Comics:
CuldceptDungeon MeshiKei Toume's Kuro GaneGunnm (Battle Angel Alita)Rice Boy (and other titles by Evan Dahm)
Novel Authors:
Andre NortonJoan D. VingeC.J. Cherryh
projects.
---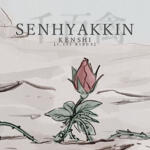 SENHYAKKIN
[1,100 birds]
An ongoing Kenshi fancomic that has taken on a life of its own, with an introspective angle.
Hosted on Comicfury.
9 chapters published so far.

read from start

read latest chapter
Maeve's Magic Medicines!
A short-story that will be available on itch.io when it's finished. This is a cozy slice-of-life set in the fantasy world of Eidiese, which my friend and I hope to build upon with more comics.

Twitter Links:
1 2 3 4 5 6 7 8 9 10

Tumblr Link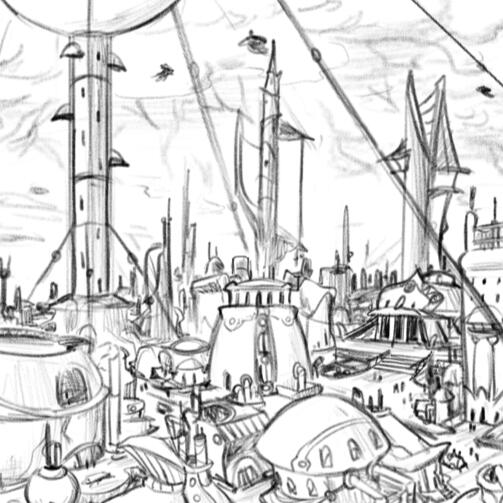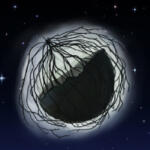 the third arbiter
An old dropped sci-fi webcomic hosted on Comicfury that was meant to be 60-90 pages long.
This was to be "an original short-story set on a dead Earth-like planet where even technology has fallen victim to mass extinction."
Unfortunately my approach was unsuitable for completing this in a timely manner and I lost motivation. Hopefully some day I'll be able to return to it.

read it here
There are many other old dropped projects that I'm not willing to mention or link on here. If you are interested, you're free to look through my Comicfury profile and tumblr, but I will not be providing resources here.
gallery.
Below are some previews of stand-alone art pieces I've done over the past couple years.
Below are previews of comics I've made over the past couple years.
commissions.
I am currently accepting commissions with 5 available customer slots per month.

When requesting a commission, please make sure to read all my rules and go through my Commission form for all inquiries.
This form is designed to allow for easy communication for both me and my clients. It will take you through a three stage process presented as follows:
SECTION 1.) TOS, client information, and choosing type of order.
SECTION 2.) Order specifications, which will depend on the chosen type of order. All my rates and options will be available in this section. You will also be required to provide a description of your order at the end of it. Please be clear and concise with your description, and I will get back to you for further information once I've reviewed your order.
SECTION 3.) Final details, in which I only request the date of the form's completion. It is only after you have confirmed this section that your order will be processed. Remember that you can back out at any time before this point! If you're nervous, there's no rush; you can exit out of the form and save it for later, or go back and alter your options with the Back buttons.

If there is anything about my form that is confusing or daunting in any way, please feel free to email me at [email protected] or through DMs and I will try to help clear things up. My goal is to make this process as easy and stress-free as possible for client satisfaction, and I'm always open to suggestions to improve it!